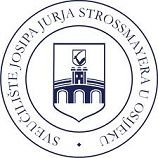 University of Osijek
Description
Today the University of Osijek (official abbreviation: UNIOS) is developing into a modern European higher education institution. It acts as a regional center of knowledge, research and excellence.
UNIOS consists of
11 faculties,
5 University departments,
1 Academy of Arts
UNIOS organizes studies at undergraduate, graduate and postgraduate level in the following fields: natural sciences, technical sciences, biomedicine and medicine, biotechnical sciences, social sciences, humanities and arts. There are also studies within interdisciplinary fields.
All University studies are organized according to Bologna principles and ECTS is fully implemented at all levels.
(Extracted from www.unios.hr)
Cluster
University of Osijek
---
Project involvement