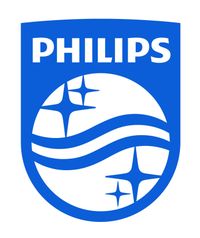 Philips Medical Systems Nederland B.V.
Description
Royal Philips Electronics of the Netherlands is one of the world's biggest electronics companies and Europe's largest, with sales of € 26.4bln. in 2008. It focuses on the three domains of healthcare, lifestyle and technology and has 121,000 employees in more than 60 countries. Philips aims to lead by improving the quality of people's lives through the timely introduction of meaningful innovations. In a world where complexity increasingly touches every aspect of our daily lives, Philips' businesses are centred around people and the quality of their lives. Philips is globally number one in medical diagnostic imaging and patient monitoring, lighting, shavers and among the world's top-3 consumer electronics companies.
In healthcare, Philips' innovation revolves around improving the quality and efficiency of healthcare through a focus on care cycles. Central to care cycle thinking is a patient-centric approach that optimizes healthcare delivery for all the major diseases. In Philips' Healthcare (PH) sector, over 12% of systems sales are invested in R&D. The last 3 years and especially 2008 have shown market share gains and strengthening of its global leadership position for many products, margin expansion and enhancement of its competitive position with key acquisitions and partnerships. Underlying this leadership position is that Philips combines its expertise in medical technology with the clinical know-how of its customers to produce innovative solutions that meet not just the needs of individual patients, but which also enable healthcare professionals to work faster, more easily and more cost-effectively. Sales of PH's sector amounted to € 7.6bln. in 2008.
Cluster
Philips
---
Project involvement