Published on 17 Nov 2017
Scaling a Software Business - SCALARE book available now!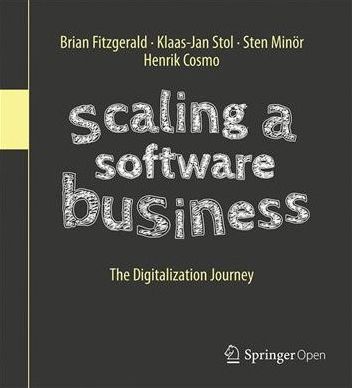 In December 2013, the three-year ITEA project Scaling Software (SCALARE) kicked off with partners based in Germany, Ireland, Spain and Sweden, under leadership of Schneider-Electric in Spain. The goal of the project was to develop a roadmap for industry that helps companies to scale their software development capacity. This is important, given the increasingly important role of software, and the increasing amount of software that is needed in modern products and services.
One of the key outcomes of SCALARE is the Scaling Management Framework (SMF), which organisations can use to help scale up their software development capability. Companies in every domain face this need to develop expertise in software development, including those domains that we don't traditionally consider software related. For example, the automotive industry relies very heavily on software today, with millions of lines of code running on up to 100 ECUs in modern cars. Several of the project partners are non-traditional software companies. SCALARE partner Husqvarna, for example, has been developing products on electric platforms rather than fuel-driven platforms, and this shift in platform technology requires significant investment in software development capability. The SMF is an analytical tool that companies can use to assess where they are, and define the steps to take to improve their software process.
The SMF and a rich set of case studies are reported in a practitioner-oriented book published by Springer. The book is open access, and can be downloaded for free from the Springer website. The book provides a gentle introduction to how a variety of companies across several domains, including services & consultancy, are able to scale up their software development capability, which can be an inspiration for the whole European industry sector.
More information:
https://scalare.org



---